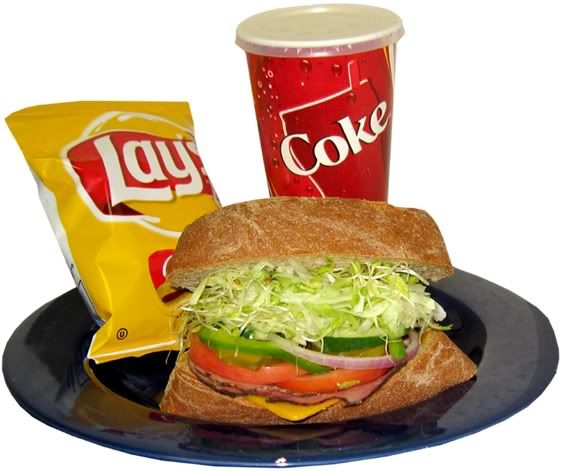 In the mood for something other than a hamburger and fries?
     Our Deli area is the place for you! We offer a variety of sandwiches made with our   fresh bread (herb, white, and wheat) baked daily. Try our cran-mayo, a campus favorite,    with your turkey sandwich.
 Or, for a bit extra you can turn your sandwich into a combo including a 22oz. drink and a small bag of chips.